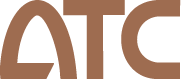 ATC-Chicago Engineering Forum: An Exchange of Perspectives in Structural Engineering
The Applied Technology Council (ATC) has scheduled an in-person (non-webinar) Forum on Friday, October 18, 2013, at 111 South Wacker Drive in Chicago, Illinois, to enable structural engineers in the Chicago area and ATC representatives from around the nation to get to know each other better. The Forum Program is being designed to include: (1) Presentations on recent and emerging developments in earthquake and structural engineering, including highlights from the comprehensive array of projects currently underway nationwide by ATC; and (2) Presentations (limited to 12 minutes each) by representatives of leading structural engineering firms in the Chicago area on current projects and capabilities of their firms.

The agenda currently includes:

Applied Technology Council Projects and Activities: An Overview

Mission, Purpose, Organization, and Past Keystone Projects;

Christopher Rojahn, Executive Director, Applied Technology Council

Current Projects in Earthquake Engineering: Selected Highlights;

Jon A. Heintz, Director of Projects, Applied Technology Council

Firm Representatives

Thornton-Tomasetti

Robert Sinn, S.E., P.E., Principal

Skidmore, Owings & Merrill LLP

William F. Baker, S.E., P.E., Partner

Magnusson Klemencic Associates

David Eckmann, S.E., P.E., AIA, Principal

American Institute of Steel Construction

Charles J. Carter, S.E., P.E., Ph.D., Vice President

Wiss, Janney, Elstner Associates, Inc.

Arne P. Johnson, S.E., P.E.

Structural engineers and university students in civil engineering from the Chicago area are invited to attend. The American Institute of Steel Construction is sponsoring both the meeting space and refreshments. A certificate documenting 2.0 Professional Development Hours (PDHs) will be provided to registered participants. Members of the ATC Board of Directors and Executive Staff will be in attendance.
Online registration is no longer available.