ATC Representative Reports from Haiti
On January 25 2010, past ATC Board member Steve Baldridge joined a small team of earthquake professionals from EERI, USGS, and NEES in Haiti as a representative of ATC. He has been reporting his findings on the Haiti Earthquake Clearinghouse, such as a video of recovery work at Hotel Montana.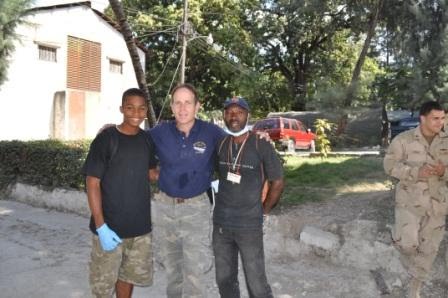 Photo source: Marc Eberhard for NEES Comm blog.