ATC-15-16:
17th U.S.-Japan-New Zealand Workshop on the
Improvement of Structural Engineering and Resilience

November 12-14, 2018
Queenstown, New Zealand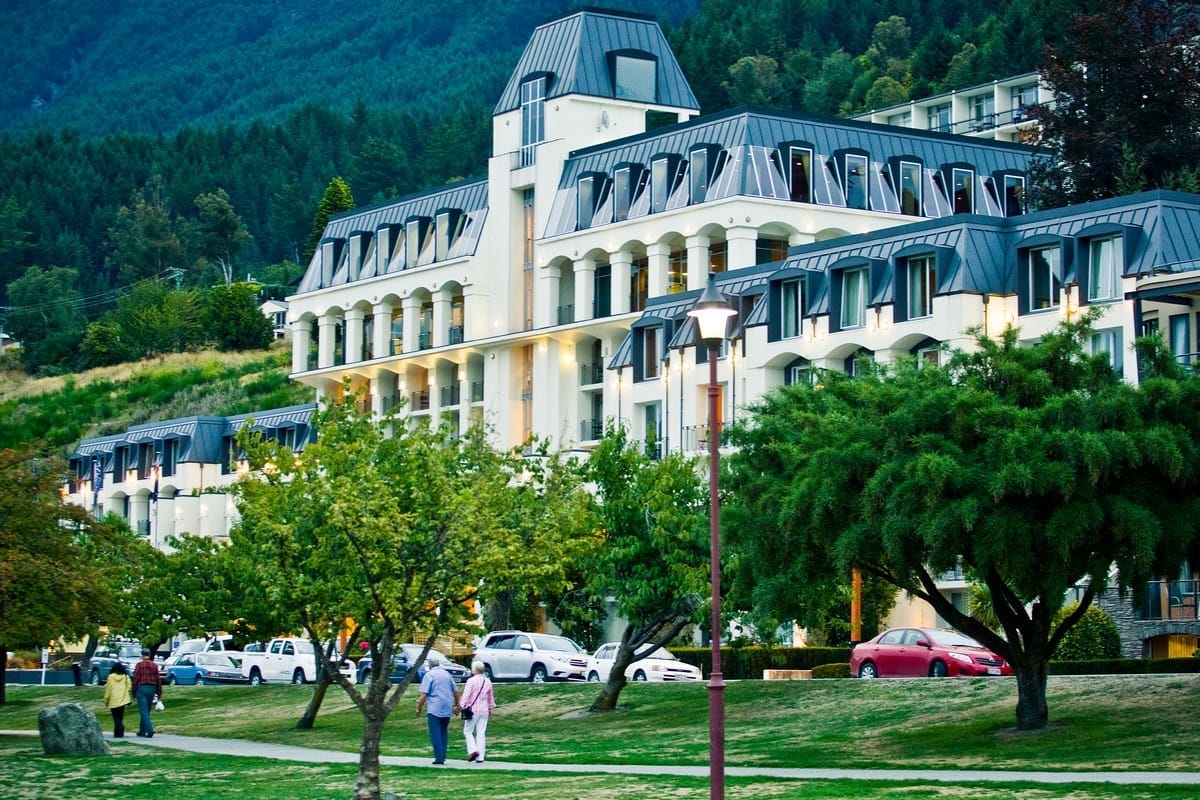 PROJECT OVERVIEW
Title. 17th U.S.-Japan-New Zealand Workshop on the Improvement of Structural Engineering and Resilience
Project Status. This Workshop was conducted on November 12-14, 2018 at the Rydges Lakeland Resort in Queenstown, New Zealand.
Sponsors. Applied Technology Council (ATC), the Japan Structural Consultants Association (JSCA), the New Zealand Centre of Research Excellence (QuakeCoRE), and the New Zealand Society for Earthquake Engineering (NZSEE)
PROJECT SUMMARY
Purpose. This Workshop was intended to discuss and develop policy recommendations for improved community resilience based on topics related to current state-of-practice, innovative engineering solutions, and emerging resilience technologies.
This Workshop is the 17th in a series that began in 1984 and has been repeated every two or three years. Previous workshops have been held in California (San Diego and San Francisco), Hawaii (Honolulu, Kauai, Kona, Kohala Coast, and Maui), Japan (Kobe, Tokyo, and Nara), and Victoria, British Columbia. In 2016, the program was expanded to include representation from New Zealand in addition to the United States and Japan.
Workshop Program. The Workshop Program was based on topics presented by practicing engineers, researchers, planners, policy makers, and other risk reduction specialists. The format included technical presentations and discussions focused on recommendations. 
Workshop Participants. The Workshop Participants included those with a background in the performance of buildings and other structures in severe earthquakes, including the effects of tsunami, and response, recovery, and reconstruction efforts following a major earthquake or tsunami.
Summary of Workshop Findings. The workshop was structured to include presentations and discussions. Presentations and papers can be found in the table below. Presentations provided information and opinions from experts in five topical areas related to structural engineering and resilience, which were followed by discussions agreeing on conclusions and policy recommendations for improved community resilience. The Workshop Findings were summarized to present the overall findings and recommendations.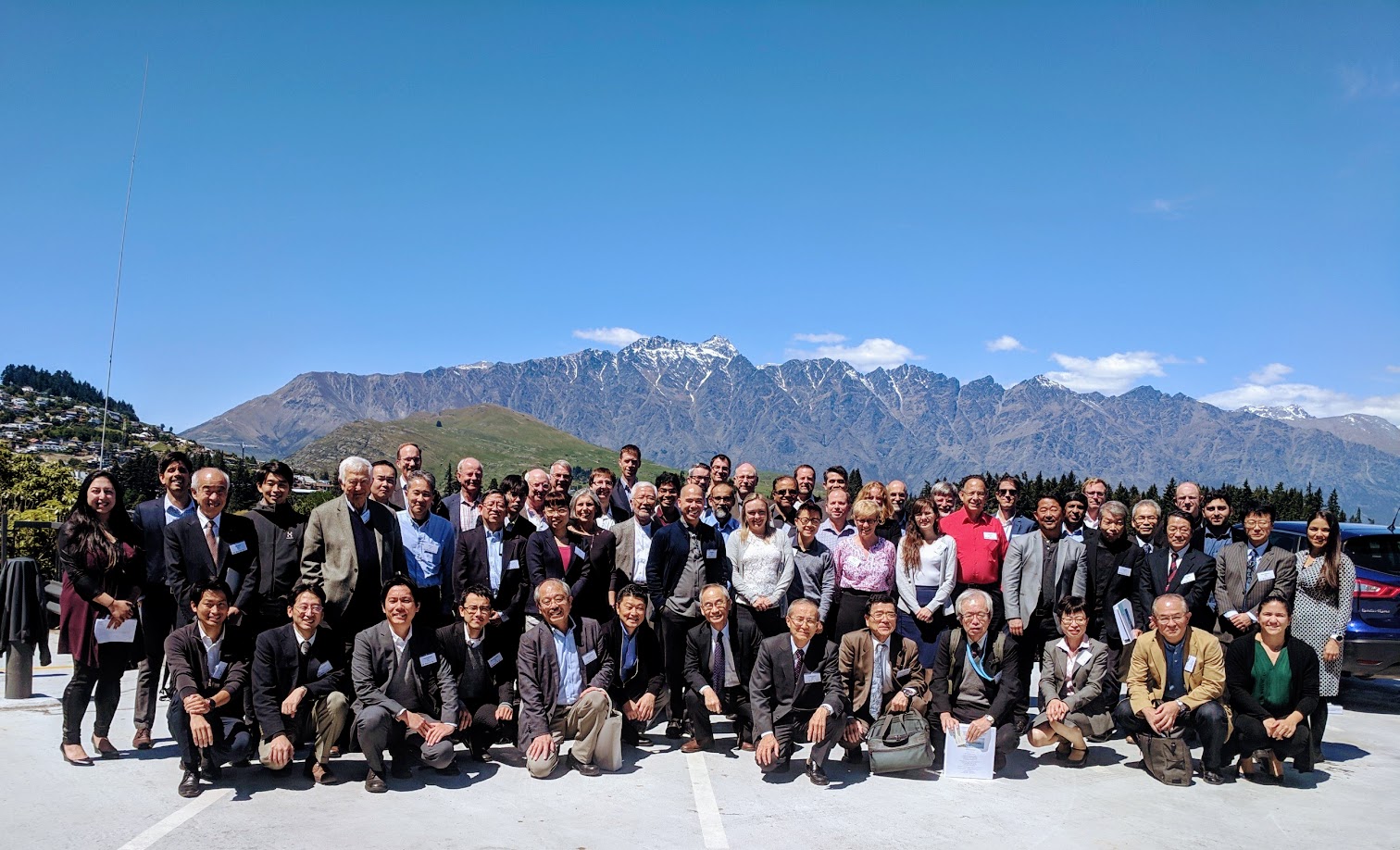 Session I: Innovative Structural Design for Large or Multiple Earthquakes
Chairpersons: Miyamoto (US), Pettinga (NZ)
Paper Number
Paper Title
Author(s)
Presentation
Paper

1.

Control Effect of Large Tuned Mass Damper Applied to Existing High-Rise

Building for Seismic Retrofit

A. Haneda*, T. Yaguchi,
H. Kurino, T. Nakai
 
View Paper

2.

Proposed Low Damage Design Guidance – A NZ Approach

P. Campbell*

View Presentation
View Paper

3.

Partially Isolated Structure Dynamics Under Random Excitation

I. Nishimura*, S. Suzuki

View Presentation
View Paper

4.

Recent Progress in North American Research on Seismic Resilient Wood

Buildings

A. Iqbal*, J. van de Lindt,
S. Pei, T. Dao, P. Bahmani,
A. Barbosa, M. Popovski
View Presentation
View Paper

5.

12 Projects over 12 Years: Reflections from Implementing Low Damage

Designs

A. Cattanach*

View Presentation
View Paper

6.

Realization of Ultra High-Rise Mixed-Use Building in Which RC Columns

and CFT Columns are Connected with Rigid Joints

T. Kawai, K. Nakane,
S. Yamashita, N. Ozawa*
 
View Paper

7.

Structural Design of Unprecedented Large RM (Reinforced-Masonry)

Structure in Japan

T. Shitanishi*

 
View Paper

8.

Rocking Walls with Lead Extrusion Dampers Protect Formerly Homeless

Seniors from Earthquake Risks

S. Aher, D. Mar*, G. Rodgers*

View Presentation
View Paper

9.

Vibration Control of RC High-Rise Building with Soft-Story

T. Tani*

View Presentation
View Paper

10.

Improving Post-Tensioned Rocking Bridge Columns for Large and Multiple

Earthquake Events

R. Liu*, B. McHaffie,
A. Palermo
View Presentation
View Paper

11.

Seismic Isolation Standard for Continued Functionality

V. Zayas*, S. Mahin,
M. Constantinou
View Presentation
View Paper

12.

Development and Application of System to Reduce the Excessive Tensile

Forces Arising in Laminated Rubber Bearing

M. Uekusa*, N. Aso,
K. Nakane, K. Murata,
F. Ogura, K. Nagahiro,
T. Nakamura, M. Nishino
 
View Paper
Session II: Risk Identification and Reduction
Chairpersons: Ferner (NZ), Haneda (Jp)
Paper Number
Paper Title
Author(s)
Presentation
Paper

1.

Lateral Instability of Ductile Structural Walls; State-of-the-Art

F. Dashti, R. Dhakal*,
S. Pampanin
View Presentation
View Paper

2.

Advantages of Using the Simplified Lateral Mechanism Analysis (SLaMA)

Technique in the Assessment of New Zealand 1960s Reinforced Concrete

Frame Buildings

J. Keen*, H. Ferner

View Presentation
View Paper

3.

Progress Report of Seismic Evaluation and Retrofit of Old Buildings

Located Along the Specific Emergency Transportation Roads in Tokyo

A. Osada*, T. Teramoto,
T. Okoshi
View Presentation
View Paper

4.

NZ Loadings Standard (NZS1170.5) 2016 and 2018 Modifications to

Structural Clauses for Increased Seismic Resilience

R. Jury*, D. Bull, G. MacRae

View Presentation
View Paper

5.

Design Implications for Earthquake Duration on Concrete Bridge Columns

D. Sanders*, M.S. Mohammed, S.M. Alian,
M. Moustafa
View Presentation
View Paper

6.

Development of Planning and Design Guidance for Tsunami Vertical

Evacuation Structures in New Zealand

J. Tipler*, S-.J. McCurrach

View Presentation
View Paper

7.

Experimental Study on Damage Reduction Seismic Retrofit Technique for

RC Frame Using Ultra High Strength Fiber Concrete

T. Mukai*, H. Watanabe,
M. Sakashita, M. Tani,
T. Ishioka, T. Uchida, S. Hori, T. Megawa, M. Kanagawa,
T. Matsuura
View Presentation
View Paper

8.

Study on How to Consider Pile Foundation Performance when Setting

Seismic Performance of Building

T. Umeno*

View Presentation
View Paper

9.

Shear Capacity for Full-Scale Precast Concrete Pile

H. Watanabe*, T. Mukai,
S. Kono, T. Ohtaki, S. Kishida, O. Kaneko, T. Fukuda, Y. Kiya, Y. Imai
View Presentation
View Paper

10.

Towards a New Delivery Approach to Improve the Performance of Non-

Structural Elements in New Zealand

J.M. Stanway*, T.J. Sullivan, R.P. Dhakal

View Presentation
View Paper

11.

Development of Seismic Performance Objectives for Nonstructural

Components

A. Hortacsu*, M. Phipps,
B. Lizundia
View Presentation
View Paper

12.

Nonstructural Earthquake Damage and Design Guide as Countermeasures

in Japan

H. Ito*

View Presentation
View Paper
Session III: Resilience- and Performance-Based Engineering: Progress and Developments
Chairpersons: Nishimura (Jp), Mar (US)
Paper Number
Paper Title
Author(s)
Presentation
Paper

1.

Stronger Mega Cities for the Next Major Earthquake

A. Wada*, J. Takagi,
K. Tamura
 
View Paper

2.

Resilience: Challenges and Opportunities

M. Comerio*

View Presentation
View Paper

3.

A Seismic Building Rating System – the New Zealand Experience

H. Ferner*

View Presentation
View Paper

4.

Applying Resilient Rating Systems for Predicting Continued Operability of

Hospitals After Earthquakes

M. Boston*, J. Mitrani-Reiser

View Presentation
View Paper

5.

Research and Development on Safety of Buildings Against Natural

Disasters and Urban Fires at the Building Research Institute

M. Midorikawa*

View Presentation
View Paper

6.

Resiliency Evaluation of Reinforced Concrete Buildings

S. Kono*, R. Kuwabara,
F. Kitamura, E. Yuniarsyah,
H. Watanabe, T. Mukai,
D. Mukai
View Presentation
View Paper

7.

Key Implementation Challenges and Crosscutting Research Themes for

Developing Immediate Occupancy Performance Objectives

S. Sattar*, C.L. Segura,
K.J. Johnson, T.P. McAllister, S.L. McCabe

 

View Paper

8.

The Serviceability of Resilient Seismic Design in New Zealand

D. Pettinga*

View Presentation
View Paper

9.

Evolution of Resilience-Based Design of Infrastructure

P. Brabhaharan*

View Presentation
View Paper

10.

Earthquake Disaster Prevention and Required Performance of Railway

Facilities in Japan

A. Hayashi*, Y. Ito, K. Ishikawa

 
View Paper

11.

Modeling Community Resilience: Update on the Center for Risk-Based

Community Resilience Planning and the Computational Environment

IN-CORE

J. van de Lindt*,
B. Ellingwood, T. McAllister,
P. Gardoni, D. Cox, W. Peacock, H. Cutler, M. Dillard, J. Lee, L. Peek, M. Scott,
J. Mitrani-Reiser
View Presentation
View Paper
Session IV: Earthquake Response, Recovery, Repair, and Reconstruction
Chairpersons: Brunsdon (NZ), Çelebi (US)
Paper Number
Paper Title
Author(s)
Presentation
Paper

1.

Lessons on Attaining Resilience Based on the Christchurch Rebuild

Structural Form Drivers Study

M. Bruneau, G. MacRae*

 

View Paper

2.

Connecting Physical Damage to Social and Economic Impacts

S. French*

View Presentation
View Paper

3.

Research on Seismic Evaluation and Retrofit of Condominium in Japan

T. Nakano*, A. Shigetaka

View Presentation
View Paper

4.

Effectiveness of Repair via Epoxy Injection of Earthquake Damaged

Reinforced Concrete Beam Elements

K. Marder, M. Sarrafzadeh*,
K. Elwood*
View Presentation
View Paper

5.

Quantify Earthquake Disaster and Affect Disaster Response Policy to

Improve Citywide Resiliency

S. Kast*, K. Miyamoto*,
A. Gilani, T. Nifuku, K. Meguro
View Presentation
View Paper
Session V: Lessons Learned from Recent and Past Events
Chairpersons: Shinozaki (Jp); Campbell (NZ)
Paper Number
Paper Title
Author(s)
Presentation
Paper

1.

Observed Response of Seismically Isolated Buildings During the 2016

Kumamoto Earthquake

M. Takayama*, K. Morita

View Presentation
View Paper

2.

Statistical Analysis of Building Damage in Japan Based on the 2016

Kumamoto Earthquake

F. Yamazaki*, T. Suto,
M. Matsuoka, K. Horie,
M. Inoguchi, W. Liu
View Presentation
View Paper

3.

Building Management in Emergencies: An Update on New Zealand

Arrangements

D. Brunsdon*, M. Stannard*, K. Elwood

View Presentation
View Paper

4.

Zoning Verification in Mexico City Using Strong Motions of the M7.1

Puebla-Morelos Earthquake of September 19, 2017

M. Çelebi*, V. Sahakian,
D. Melgar, L. Quintanar
View Presentation
View Paper

5.

Structural Performance Factors and Building Damage Following the 19

September 2017 Puebla, Mexico Earthquake

E. Jampole*, J. Hunt

 

View Paper

6.

On the Diversity of Design Criteria in Seismic Design

Y. Shinozaki*, Y. Izumo,
M. Watanabe
View Presentation
View Paper

7.

Legal Rumblings in California High-Rises: Emerging Liability Patterns

when Field Performance Falls Short of Design Predictions

M. White*

View Presentation
View Paper
*Presenting Author
Sponsored by:
| | | | |
| --- | --- | --- | --- |
| | | | |
| Applied Technology Council | Japan Structural Consultants Association | New Zealand Centre of Research Excellence (QuakeCoRE) | New Zealand Society for Earthquake Engineering |